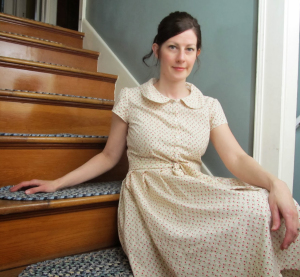 Hi. My name is Mary Brewer. I live in Valencia, Pennsylvania. I have been involved in various aspects of art and design all my life, and I've been a professional graphic designer since 2003. I have a BA in communications from Emmanuel College in Georgia. I love to create!
Over the years, some of my pursuits have included: antique furniture reproduction, video editing, production and television camera operation, news writing, portrait drawing and painting, political cartooning, and creation of multi-media presentations. I sew and create fabric designs and clothing. I play the guitar, upright bass, piano and I sing a little. Please see my music page to explore the latest from my musical aka, Frog in the Reeds.
I currently am focused on print advertising for magazines, website design, songwriting and oil painting. Please enjoy browsing through my creations and contact me with any questions.